Looking for Manhattanhenge.
Manhattanhenge, that twice yearly phenomenon when the sun sets along the street grid of Manhattan.
Lulu of the Far South and Ratgirl of the West trying to locate the setting Sun.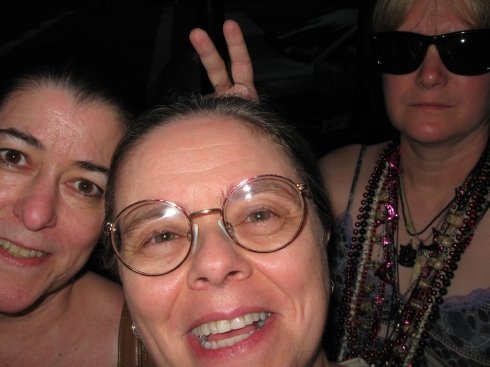 We seekers of urban astronomical rites!! We see the Sun, but fail to snap it!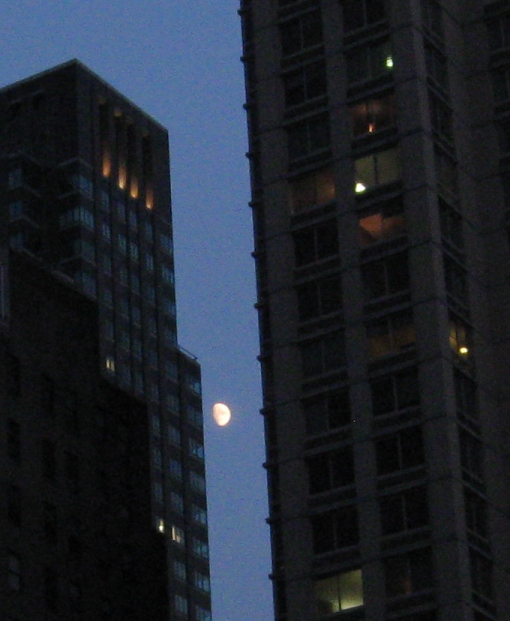 Instead, we find la Lune.
---
To my home page.
The contents of this Web page are copyright © 2008, Pickles of the North and R. Paul Martin.